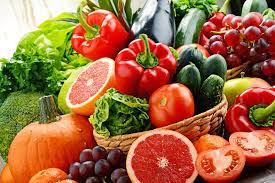 "Gather's Meals 4 Kids (M4K) program provides free fresh and nutritious food for children and teens in our community. Our M4K program provides a free Farmer's Market style distribution in several locations throughout the Greater Seacoast when school is not in session. Families with school aged children and younger are welcome!
Gather - Mobile Markets Schedule
Text M4K to 33-222 to sign up for text alerts for our Meals 4 Kids Program"
"With our FREE FOOD TRUCK "Big Red" we provide meals year-round and the fun flare of the food truck experience for those in need with no questions asked.
It is our mission to provide support and relief to the community with a kind heart and no judgement.
Patrons of our food truck are handed made to order meals, chosen from our ever-changing menu with dignity, love and GOOD VIBES!
Everyone dines together at the Big Red FREE Food Truck!"
"Southern New Hampshire Services is sponsoring the 2022 Summer Food Service Program, administered by the New Hampshire Department of Agriculture (USDA) for all children 18 and under.
Seabrook Resource Center
146 Lafayette Road
6/17-8/31
8:30-9:30 am - Breakfast
1-2pm - Lunch

Seabrook Parks & Rec
311 Lafayette Road
6/27-8/12
8-8:45 am Breakfast
11:15 am -12:45 pm Lunch"
"SVDP Hampton runs a food pantry at 289 Lafayette Road in Hampton to serve those in need from the towns of Hampton, Seabrook, North Hampton and Rye.

The Pantry is open from 10AM to 12 Noon on Monday, Tuesday, Thursday and Friday except on holidays.
On Monday, Tuesday, and Thursday, during the morning hours, reservations are made for food pickup that evening. Clients can call or come in to fill out food order. Food Orders are picked up between 6:15 PM and 7:30 PM. On Friday clients may call to fill Food orders to be picked up between the hours of 10AM to 12 Noon.
SVDP also offers a Community Kitchen. SVdP Community Kitchen is open Mid Sept through early June. Meals are served Monday, Tuesday, Thursday and Friday from 5:00 to 6:00 PM. All are welcome and All meals are FREE.
Hampton Community Coalition Pantry and Help Center

Tue 11am - 1pm
*closed when Hampton K-8 schools are closed
Pantry = 1st & 3rd Saturdays of the month, year-round 10am - Noon