Tori Mallett
You can reach me at:

(603) 926-8706
or
Send me an email at vmallett@sau90.org

Routines and Curriculum...
This year our schedule is quite a bit different due to Covid restrictions and the Department of Health and Safety precautions. Please see the attached overview of the music program for information on schedules, curriculum and other important information.

A Parents Guide to Music Class 2020-2021.pdf


Announcements:

1. In an effort to keep our students safe, each child has been given their own bag of musical resources in order to participate in hands on activities during class time. If your child is remote, their Musical Goody Bags were sent home at the beginning of the year. If your child is in the hybrid model, their supplies will travel to their classroom each week. If there are any issues with these items or things go missing, please contact me and I will do my best to get replacements out to you. That being said, I would really appreciate it if these materials were kept only for the music lessons!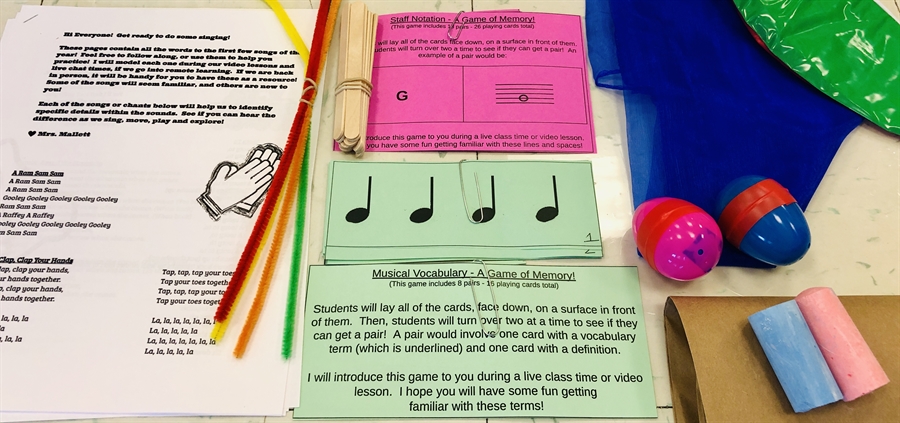 2. Please be prepared to go outside for music and movement whenever possible! Students have been able to enjoy the fresh air and use this time as a mask break too! As the weather changes, they will need to be prepared for those colder days.


Extra Activities/ Opportunities...
As of now, there are no extracurricular activities being offered to students after school. We will keep you posted should something change throughout the year!


Concert Dates for the Year:
Sadly, there are no performances scheduled for this year. We will keep you posted and remain hopeful that things will change!